When to Take CBD for Sleep: Main Info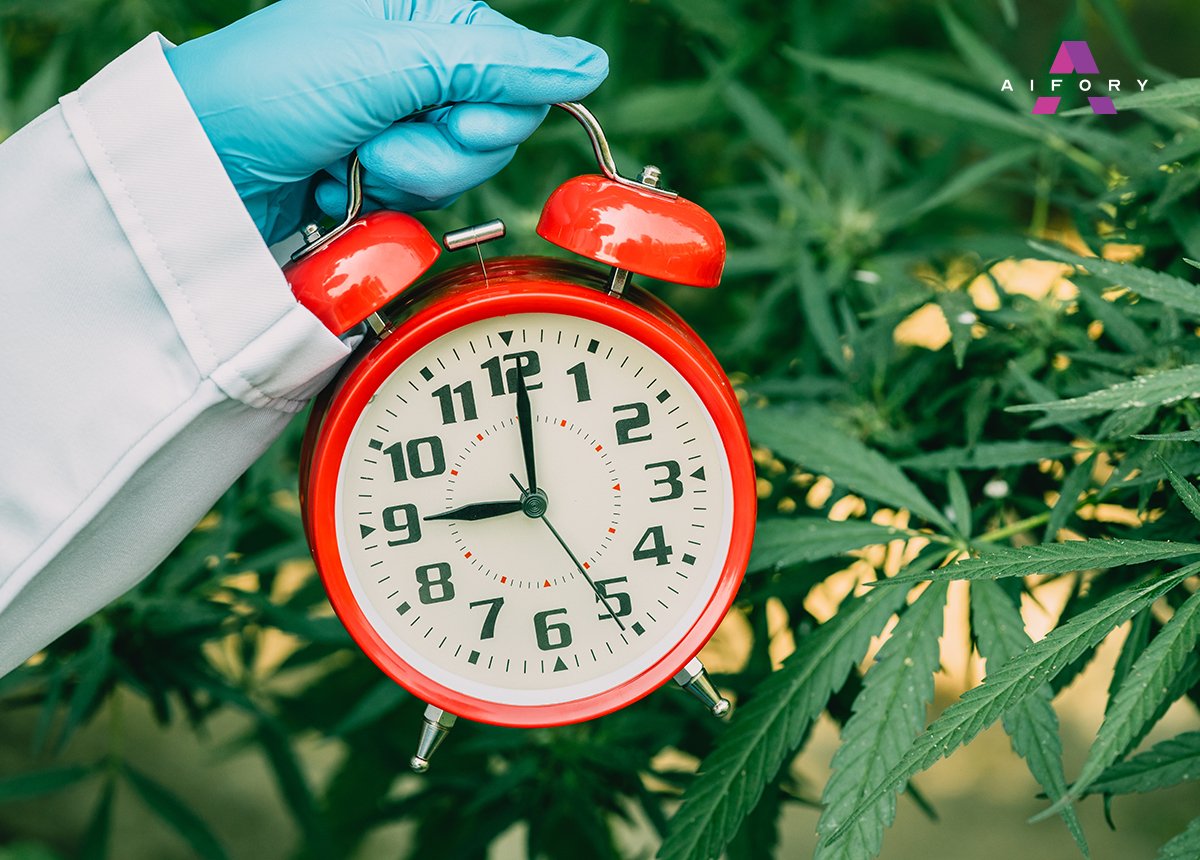 If you want to learn when to take CBD for sleep, this overview will get all your questions answered. Do you know the feeling when you toss and turn in bed, unable to sleep? Thoughts swarm in my head that prevent you from diving into the kingdom of Morpheus. This is insomnia. The consequences can be very different, from increased fatigue to decreased immunity or prolonged depression.
It is worth noting that insomnia is a sleep disorder when a person is unable to fall asleep. The most common symptoms of insomnia include:
change of mood, feeling of constant irritability, fatigue, weakness;

waking up in the middle of the night or very early in the morning;

difficulty falling asleep again after awakening;

dissatisfaction with sleep;

difficulty concentrating attention, remembering information, thinking.
This stops motivating a person to do something. People who suffer from sleep deprivation feel sleepy during the day. They also complain of headaches and gastrointestinal problems. That is why more and more people want to discover when to take CBD oil for sleep.
If you want to purchase an authentic supplement, visit the AIFORY website. This store has an excellent reputation. With the numerous products on offer, you will definitely find the best fit.
When to Take CBD Oil for Sleep to Get Rid of Insomnia?
There is a much more reliable way to deal with insomnia than taking dedicated sleeping pills. Since they may cause addiction, more and more people are wondering when to take CBD for sleep. Cannabidiol has numerous medicinal properties. 
The best CBD product:
does not cause intoxication of the body;

is considered a non-psychoactive substance;

has anti-inflammatory effect;

acts as an analgesic and antidepressant.
Few medicines can boast an impressive list of beneficial properties. And most of them have side effects and are unnatural, unlike CBD. That is the reason the consumers want to be aware of when to take CBD oil for sleep.
In practice, it has been proven that the lives of those who use cannabidiol are changing for the better. Patients who have entered their lives with CBD have given up many ineffective and toxic drugs. In addition, the use of this substance has helped to cope with various complex diseases. These include epilepsy, tumors, osteoporosis, etc.
CBD oil is an innovative solution for insomnia. This natural remedy with a mint flavor will let you fall asleep without any problems. You no longer need to be afraid to jump up at night and then fail in unsuccessful attempts to fall asleep again. The only important thing is to understand how to use CBD oil for sleep properly.
The manufacturer uses non-GMO American hemp to create the oil. This product is also gluten-free, and this can already be attributed to high-quality products.
How to Use CBD Oil for Sleep? Useful Tips
Use these tips to learn how to use CBD oil for sleep:
The use of oils is recommended depending on individual characteristics. Doctors advise establishing a permanent regimen and adhere to it for 2-3 weeks. Depending on the percentage of CBD in the oil, the daily rate and the amount consumed are prescribed.

To achieve the result, it is advisable to take it half an hour before bedtime. At the same time, the timing of obtaining results will also vary.
Weight can play an important role in terms of CBD dosage. There are currently two opinions on how to calculate your CBD dosage when it comes to weight. Some people think that weight does not matter, as CBD acts mainly on cannabinoid receptors, which are found mainly in the brain and spinal cord, almost identical in every person. 
However, based on many scientific studies, CBD interacts with many internal organs and tissues of the body during assimilation before reaching the endocannabinoid system. As a result, the rate of spread and accumulation of CBD in the body varies depending on body weight and dose of CBD. 
Before you can take full advantage of the insomnia benefits of the hemp plant, you have to experiment a little. First, you need to decide which method of use is best for you and get acquainted with the different forms of CBD to choose the most effective one.
How to Take CBD Oil for Sleep: What Should You Know?
It is essential to know how to take CBD oil for sleep to achieve the best results during your treatment. Those who suffer from insomnia switch to CBD-rich cannabis varieties after using cannabis as a medicine. This relieves them of the strong psychoactive effects of THC. However, the truth is that THC is the one that provides the best sleep.
CBD does not provide sleepiness but rather relaxation. It helps the body to relax, relieves tension and aches. THC, on the other hand, works specifically on sleep phases. For this reason, the best option for insomnia may be full-spectrum CBD, which contains about 0.03% THC. 
If you use cannabis before bed, you will notice that you will see dreams less often or will stop seeing them at all. This is an additional advantage for those people who suffer from nightmares or bad dreams. The fact is that cannabis shortens the phase of REM sleep. It increases the duration of the deep sleep phase when the human body is in a resting mode. That is why it is necessary to learn how to take CBD oil for sleep and its proper dosages. 
As with everything, you should always start with a small dosage to get familiar with the effect. You can always increase the potency. It is advisable to avoid taking cannabis for insomnia during the day, especially if you need to get out of the house, work or do important things. This will make you less active and unproductive.