What is CBD for Fitness
Over the past few years, the popularity of CBD in the wellness industry has soared. Please take note that the CBD we are talking about is from the hemp plant, not marijuana. Many fitness enthusiasts are turning to cannabidiol-infused supplements to enhance their performance due to the many therapeutic properties of this compound, such as pain relief, better sleep, and quicker muscle recovery.
So, what is CBD for fitness? Athletes are lucky because the United States Anti-Doping Agency has permitted CBD, but all the other cannabinoids are still prohibited. So, ensure that buying any CBD product that THC levels are within the stipulated levels, below 0.03%.
Although there is insufficient evidence of CBD, it is still best to conduct your research to determine if CBD for fitness is viable, its benefits, and how to use CBD for fitness to be effective.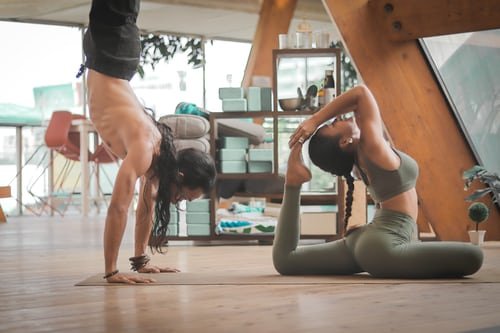 Cannabidiol is a compound found in the hemp plant, and it is popular among users because of its healing properties. It is non-psychoactive, making it suitable for those working professionally since it does not appear in a drug test. The endocannabinoid system in the human body consists of neurotransmitters and receptors that bind to cannabinoids, allowing them to produce healing effects on your cognitive and physical processes.
However, athletes should be careful when buying CBD products because a study published by American Medical in 2017 on mislabeling some CBD products found that 69% of the tested products had different levels of CBD than what was listed on the packaging. And 21% of the products had higher levels of THC than the recommended. Ensure that you find a reputable brand that uses American hemp and CBD isolate in their CBD products. Below we go into detail about the benefits of CBD for fitness.
Benefits for CBD Fitness Products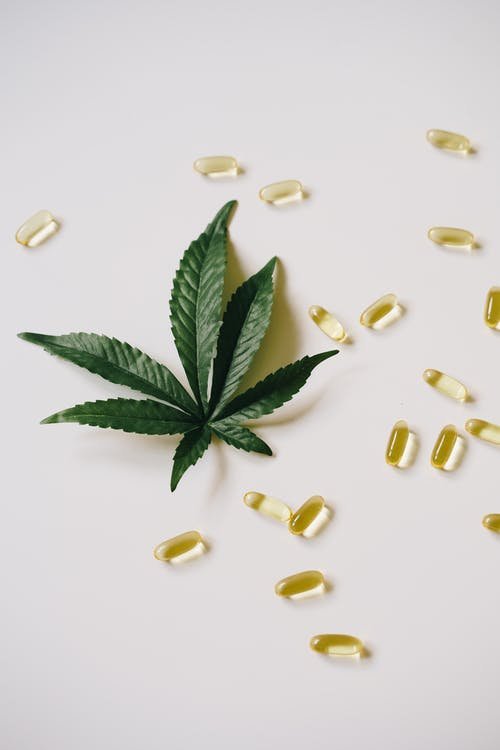 Fitness enthusiasts should include CBD in their daily regimen to help boost their immune system and speed up muscle recovery while at the same time relieving them of pain brought about by strain in the muscles.
Eases pain and Inflammation
Pain is inevitable when you are working out. It does not matter whether you are doing cardio, yoga, or lifting weight; you will experience a certain degree of pain after your exercise. That is why many companies have come up with supplements people can take before and after working out. Studies show that CBD reacts with receptors in your body to alleviate pain and inflammation. The most common types of pain experienced during exercise are nociceptive and neuropathic pain, which are managed using CBD fitness products.
Nociceptive pain is caused by physical injury or strain to your muscles, which happens during high-intensity workouts. Therefore, take CBD oil for pain after your exercise.
CBD benefits for fitness as it induces sleep and reduces inflammation, which is a perfect combination for muscle recovery. Studies show that most tissue repair processes happen when you are sleeping and combined with the anti-inflammatory effects of CBD, you will wake feeling fresh. The soreness in your muscles is gone, making CBD a suitable candidate for muscle recovery supplements. Aifory CBD for muscle recovery is the best. It contains other ingredients, such as ginger, Echinacea, full-spectrum CBD, a perfect blend for wellness and boosting your immune system.
Alleviates stress and anxiety
If you tend to get anxious in the gym or during games, CBD will help calm your nerves and give you confidence. So before going to the gym, take CBD to provide you with the confidence to crush your workout.
If you are not sleeping better, your productivity slows down, and the same applies to exercise; you will be too tired to put in your daily workout session. It's common knowledge that a good night's sleep enhances your performance and productivity. Therefore, if you have insomnia, CBD can help you sleep better at night. It reduces rapid eye movement (REM), which happens when dreaming, affecting sleep quality and duration. As discussed above, tissue repair happens when you are sleeping. So use CBD for sleep to improve your performance.
The benefits for CBD fitness products are numerous. Although there is insufficient evidence to support that CBD improves fitness performance, its popularity in the wellness industry is staggering. Therefore, before using any CBD product, do your research.
How to use CBD for Fitness
If you are new to CBD, you may wonder how to use CBD for fitness; worry no more because we offer you all the information you need. CBD for fitness is available in the form of sprays, capsules, oils, and gummies. How much CBD should I take for fitness? The question of how you use CBD for fitness depends on your preference. CBD spray is best when you are dealing with external injuries such as joint pain. Capsules and gummies can be used after or before exercise to boost your immune system and support your body.
Because of the influx of CBD products on the market, you may ask, what is the best CBD for fitness? Aifory has the best CBD products for fitness, for exercise recovery, weight loss, muscle recovery, pain relief, and stress. All of them are to be used as food supplement products. How do you use CBD for fitness? Feel free to try Aifory's CBD products for a few weeks while varying the dosage and method to determine which works best for your needs. And don't forget to write us a review of your personal experience.
How much CBD to take for fitness
Since CBD is not regulated by the Food and Drug and Administration, there is no correct dosage. Furthermore, cannabidiol reacts differently with each individual because we all have different needs, metabolism, body chemistry, and the strength of CBD varies in each product. However, you should not worry about how much CBD you should take for fitness with Aifory CBD products because they indicate how much CBD is in a single serving.
How much CBD to take for fitness? For instance, if you are using CBD for muscle recovery, the 600mg bottle of capsules has 60 pcs, of which each tablet contains 10mg of CBD. For full muscle recovery, it is best to take two capsules.
Final Thoughts
If you are going back to the gym and are dreading the pain that comes with your muscles pulling, take Aifory CBD for exercise recovery. However, consult with your physician before using any CBD products and ensure that you are not using any medication that can react with CBD, such as blood thinners.