What is CBD Oil for Autism?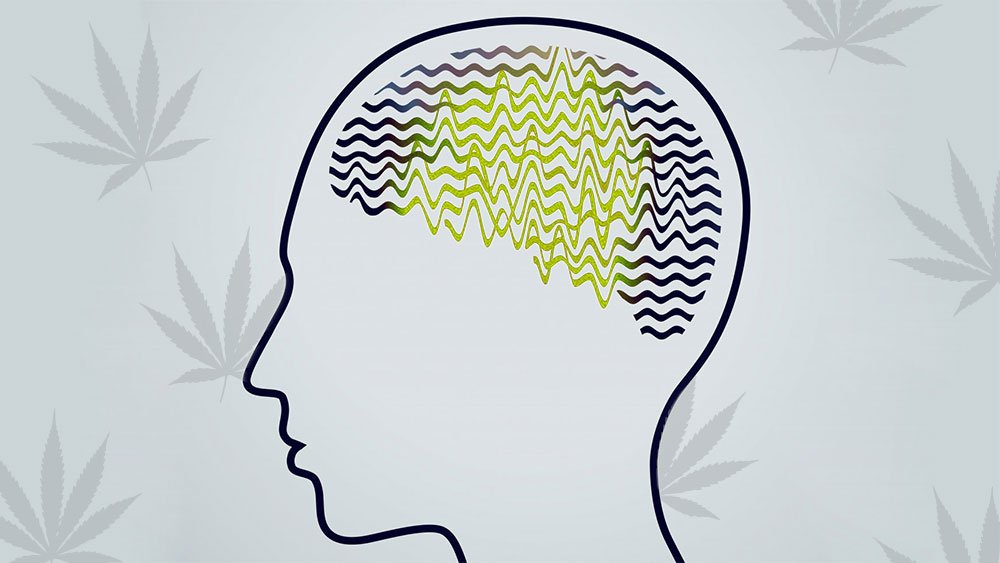 Children with autism regularly exhibit symptoms such as aggression, hyperactivity, and anxiety. For parents raising children with autism, day to day activities of the child must be carefully monitored. You want to have a method of controlling your child's behavior that leads to accidents.
The good news is that there is renewed hope for parents with autistic children. CBD was found to produce excellent results in lowering aggression and anxiety, thus decreasing the chances of self-injury in autistic children. The reason CBD oil is perfect as a remedy is that it comes with no significant side effects. Also, although being hemp-derived, it is not psychotropic. Your child will not get "high" while using the oil because it is free of Tetrahydrocannabinol (THC). For the uninitiated, THC is the culprit behind the intoxicating effects of cannabis.
What's more about CBD?
CBD is one of the many compounds with medicinal properties in cannabis plants. When extracted, the compound is mixed with a carrier such as fractionated coconut oil to aid with absorption in the body.
Legality
CBD oil is legal in the United States and many other countries. To be acceptable, it should be derived from industrial hemp that contains less than 0.03 percent of tetrahydrocannabinol (THC). When shopping for CBD oil for autism, consider AIFORY products as they come with zero THC. In a jurisdiction where CBD is legal, you will not face any challenges. 
What Does CBD Oil Do for Autism?
Autism is a complex developmental disability. It usually shows up within the first three years of life and involves impairments in social interaction in the later stages of life. 
Cannabidiol (CBD) oil has become popular over the last several years since it helps to improve most of the symptoms of autism. Autistic children can lead a near-normal life using this substance.
It should be noted that, presently, there is no official cure for autism. No drug can cure the core symptoms of autism, which include social communication challenges, sensory dysfunction, and repetitive behaviors. That said, any safe and available remedy for assuaging the symptoms of this condition is worth a try.
CBD can help alleviate some of the symptoms that come with autism. For example: 
It improves a person's sleep quality, thus allowing them to wake up refreshed with more energy

. This contributes to the reduction of aggressive behaviors.

Reduces social anxiety, cognitive impairment, and discomfort in patients diagnosed with autism.
How Long Does CBD Oil Start Working for Autism?
Oils and tinctures

– These forms of CBD can be swallowed or absorbed sublingually (under the tongue). This might be a good option if you have difficulty swallowing pills or chewing gummies.

The oil is absorbed fast into the bloodstream and is generally effective within a few minutes. One can also add oil or tincture directly into food.

Lotions and creams

– The effects of CBD-infused lotions and creams can take several hours to develop but may help treat pain or stiffness in the hands and joints. As a bonus, CBD might eliminate the acne that bothers you every time you are in the mirror. The use of CBD lotion or cream is more rewarding for treating any localized pain from injuries.

Capsules and pills – You may experience delayed effects if you take CBD in a capsule or pill. This is because it takes an hour or so for the tablet or pill to get through the digestive system. This form may be ideal for people who do not need immediate effects.

Edibles – You can take CBD to several edible foods, though the dosage may not be as accurate as other forms.

CBD edibles can take up to an hour before they start working. Their effects, however, can last for over 4 hours or even longer.
What is the best CBD oil for autism?
AIFORY: You get the best CBD oil for autism from AIFORY. The brand prioritizes product quality and maintains full transparency with customers.
How Much CBD Oil Should I Take for Autism?
A proper dose of CBD oil for autism should start working within 20-30 minutes of ingestion. However, it takes time to find the right dose and ingestion method. It can take up to a week or more of repeated dosing at different concentrations to find the optimum level.
Make sure you start with the lowest dose possible, then increase the concentration slowly. You may also get help regarding the dosage from your doctor. Today, doctors and physicians are becoming more open to CBD usage as a complementary treatment. Thus, you can talk to your doctor about what you're experiencing and how to get relief using CBD.
How to use CBD oil for autism for your child?
There is currently very little research on the best CBD oil dosage for autism. Finding what works best for your child will likely take some trial and error. However, the process might be an easier one than with traditional prescription medication. Your child's pediatrician can help you determine how to administer hemp oil for autism.
The appropriate number of drops to give your child will vary based on the potency of the CBD oil and your child's symptoms. Contact your child's pediatrician to help determine how much oil is safe for your child and if you have any concerns about how he/she is responding. Your child's pediatrician will guide you on how many drops of CBD oil for autism and whether anxiety is appropriate for your child. While many experts say you cannot overdose on CBD oil, it is important to be careful with dosage to avoid unpleasant gastrointestinal side effects such as nausea/vomiting and diarrhea. Always discuss dosage with your child's doctor for safety.