CBD for Seizures Helps Lower the Frequency!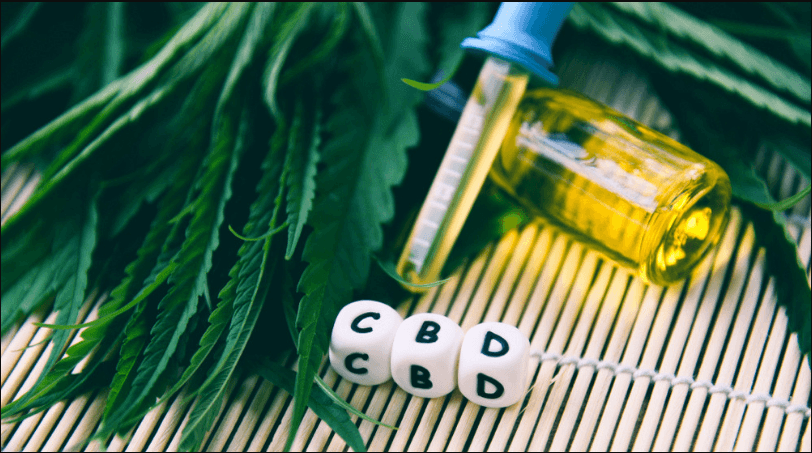 Frequent seizures of any type drastically reduce one's quality of life. However, there is an effective all-natural product called Cannabidiol (CBD) with minimal adverse effects when used as an anti-seizure remedy. Since its use, many have reported a well-improved quality of life, which has led to an increase in CBD use to treat and manage seizures in the medical and palliative arena. 
The rapid increase in CBD usage is supported by scientific evidence and personal testimonies from many people who have seen drastic decreases in the occurrence of their seizures. The therapeutic potential of cannabis plants has been known since ancient times. Its medical applications were first documented centuries ago and have since been used for its antiemetic, anti-inflammatory, analgesic, and anticonvulsant properties. AIFORY offers CBD products that can help remedy seizures in different dosages, but what is Cannabidiol?
What is CBD For Seizures?
Cannabidiol (CBD) is a chemical found in cannabis and hemp plants that has been used to treat epilepsy with varying levels of efficacy, according to research and anecdotal evidence. Unlike its infamous cousin, Tetrahydrocannabinol (THC), CBD is one of the compounds found in cannabis and hemp plants that does not induce a "high" effect. However, CBD and THC are in the same family and are so similar in the structure you could mistake one for the other. CBD is used to make products like the new oil, which is a nonconventional treatment that is currently gaining ground as a natural and non-invasive way to keep seizures under control. There are many benefits to using CBD for seizures, as mentioned below. 
What are the CBD Benefits for Seizures?
After multiple research studies and an FDA endorsement for the use of Epidiolex, there has been an increase in the use of CBD in treating seizures because:
CBD is approved to treat two types of epilepsy: Dravet syndrome and Lennox-Gastaut syndrome. Both are considered to be "catastrophic" epilepsy because the patients have multiple seizures.

CBD affects the nervous system through a different route than other antiepileptic drugs because it helps control seizures by working on a receptor system that no other drug touches.

CBD's antiseizure effects come from reducing neuron excitability by acting on two groups of receptors called  GPR55 and TRPV1 receptors.

It's also FDA-approved to treat seizures caused by the genetic disorder 

tuberous sclerosis complex

.

CBD enhances the effects of the medication Clobazam (Onfi), often used to treat epilepsy.
Having the right product is not enough to see the desired results. Following the instructions of CBD use is essential to prevent seizures and for your safety. Be sure to use CBD oil for seizures as instructed below.
How to Much CBD to Take for Seizures
It's imperative to work with a doctor when using CBD oil to treat seizures. Your doctor can help determine if CBD will interact with any of your current medications. Your doctor can help you monitor your seizure frequency and determine if CBD is right for you. They can also help you track your progress over time to see if your seizure frequency is decreasing.
For children, the recommended starting dosage is 2.5 mg/kg taken twice daily (5 mg/kg/day). After one week, the dosage can be increased to a maintenance dosage of 5 mg/kg twice daily (10 mg/kg/day). The dosage can be increased weekly in increments of 2.5 mg/kg twice daily (5 mg/kg/day) up to a maximum recommended dose of 10 mg/kg twice daily (20 mg/kg/day) based on clinical response and tolerability, according to the label. There is published data suggesting that the dosage could be increased by up to 50 mg/kg/day if tolerated and clinical response is observed.
Because there is no consensus on how much CBD one should use to prevent seizures, it's essential to speak to a doctor about using CBD for epilepsy instead of attempting to self-medicate. 
If you're using CBD oil for seizures, don't stop taking it abruptly, as that may lead to an increase in seizure occurrence. CBD is approved for adults and children over 2 with either one of the two syndromes (Lennox-Gastaut and Dravet).
You can self-administer CBD oil by mouth or use one of the many products that have it as an ingredient. These include pills, chewable gels and gums, tinctures, vape cartridges, creams for your skin, and foods like chocolate bars and cookies. The amount and quality of CBD in these products can be very different. 
CBD can potentially interact with other medications used to control seizures. In some cases, it may make the drug more effective. Therefore, unless instructed to do so by your doctor, you shouldn't take CBD as a replacement for traditional medications. Your doctor can help you adjust the doses of your prescription and CBD appropriately.
Now that you fully understand what CBD is, its potential to reduce seizures and how to use it for best results, here is information on buying CBD online.
Can I Buy CBD for Seizures Online?
Buying CBD online is possible and very straightforward. There are many options available, and you can read more about them online to find out which product is suitable for you and what other users recommend. You can visit AIFORY and find clear guidelines about the recommended products to cater to your specific needs. 
The downside to its availability online is that many products falsely guarantee that they can counter seizures at a minimal cost. However, please note that at present, there is only one universally agreed-upon product that can remedy seizures. The product is Epidiolex which can be found on AIFORY with all necessary dosage guidelines to meet your requirements.
You also have to be careful because some products come in high doses of CBD, and if you use them, they can lead to an increase in seizures rather than decreasing them. Make sure to consult your doctor or physician once you find a product that you want to try.
In addition to that, remember, CBD products containing more than 0.03% of THC remain illegal in most countries worldwide, so be careful and make sure you check the percentage of the product you want to buy to avoid any unwanted problems. Visit AIFORY for all your CBD requirements in one place.