How To Use CBD Tincture And Why?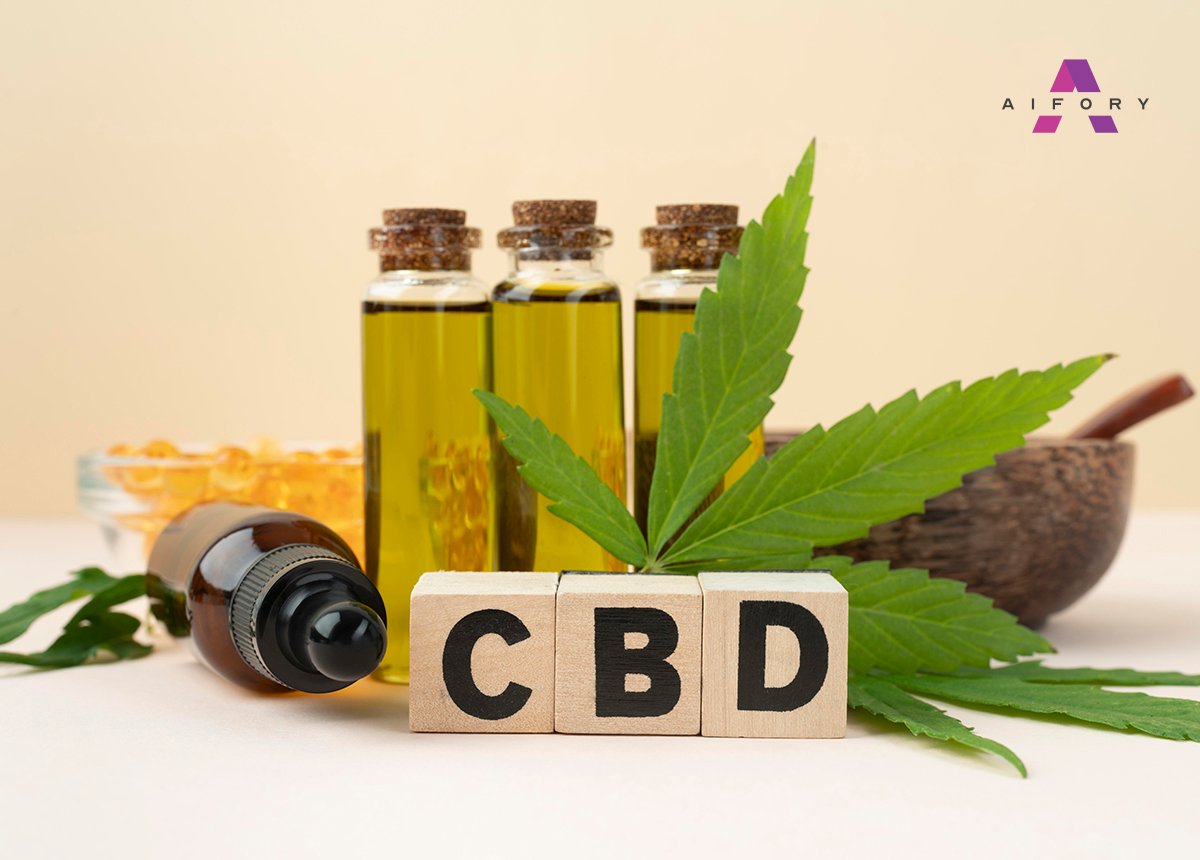 CBD or cannabidiol is a cannabinoid, an organic compound found in cannabis. CBD is considered the non-psychotropic cannabinoid of the future, both because it is safe to consume and because it can be consumed in a variety of ways.
CBD can be found in the form of an oil, spray, lotion, tincture, cream, pill, gummies, etc. Today we want to dwell on CBD tinctures in more detail and you will learn how to take CBD oil tincture, how to use CBD tincture, and why.
Hemp tinctures have accompanied humanity in one form or another for centuries. In fact, they were among the very first hemp concentrates to be used as a medicine.
Smoking cannabis and even vaping is not the easiest way for everyone to use marijuana, and some consumers find that these methods are bad for the throat and lungs. Over the past few decades, attitudes towards smoking in general have changed significantly, so there is also the fact that many of them prefer edible products and tinctures as their main method of consuming cannabis.
Sure, eating gummies soaked in herb concentrate or oil, and chocolates, is a good alternative to smoking, but cannabis tinctures have a number of advantages over traditional foods. First of all, it has a much faster effect on the body compared to an orally taken edible products, which can take a few hours to take effect. Tinctures, on the other hand, take a few minutes to work!
How to take a CBD tincture? Tinctures are taken sublingually. They are absorbed in the mouth and not in the digestive tract, they have additional benefits for patients who have difficulty swallowing or who suffer from nausea – two common problems that prevent patients from consuming any edibles.
How To Take CBD Tincture?
Tincture is an old and effective method of preparing herbal medicines. In fact, many Western doctors prescribed medicinal cannabis tinctures during the Victorian era to relieve a wide range of ailments such as migraines and Parkinson's.
The word tincture refers to any medicine containing alcohol. Although CBD tinctures are derived from hemp, they are not the same as CBD oil. What is CBD tincture, how to use? These tinctures are hemp extracts (in liquid form) combined with a mixture of alcohol, glycerin, or cinnamon/peppermint oil. 
The most common way how to use a CBD tincture is in the same direction as the CBD oil, i.e. sublingually (under the tongue). Unlike CBD oil, tinctures have lower CBD activity. But they have a longer shelf life and dosage varies from user to user.
CBD tinctures have higher bioavailability compared to CBD oil. This is due to the presence of alcohol in the composition. It serves as a preservative that improves the longevity of CBD.
CBD Tincture: How To Use And When Will The Effect Be?
As we said, the most popular way how to take CBD tincture is under the tongue. Thus, the effect of hemp tincture comes almost immediately. It starts working within a couple of minutes after the intake. This is many times faster than any other cannabis-based food products. The effect will be more powerful than in the case of traditional methods. Alcohol dilates blood vessels and enhances the absorption of the main ingredients. CBD tinctures can also be added to drinks and food.
Lately, alcohol-free tinctures have become more and more popular. For example, based on glycerin or oils. Yes, the strength of the effect will suffer somewhat, but it is much more beneficial for health.
How To Take CBD Oil Tincture And Why?
Now, you know what CBD tincture is and how to use CBD tincture. Let's see why to use it? There may be a reason for each person. Among the most common are the following:
Internal balance
This is the first reason why CBD tincture is used and why it is such a popular organic solution. It helps the body achieve a state called homeostasis. It is a state in which all of your internal functions are balanced, healthy and working as they should.
Calmness
This is also a popular reason. CBD tinctures help a person to calm down, they promote mental and physical calmness. Feelings of fear, anxiety and irritation go away.
Sleep
CBD tinctures can improve sleep and make it more strong. A person will wake up less in the middle of the night and, accordingly, they will feel more rested in the morning.