How To Make CBD Lotion And Why To Do It?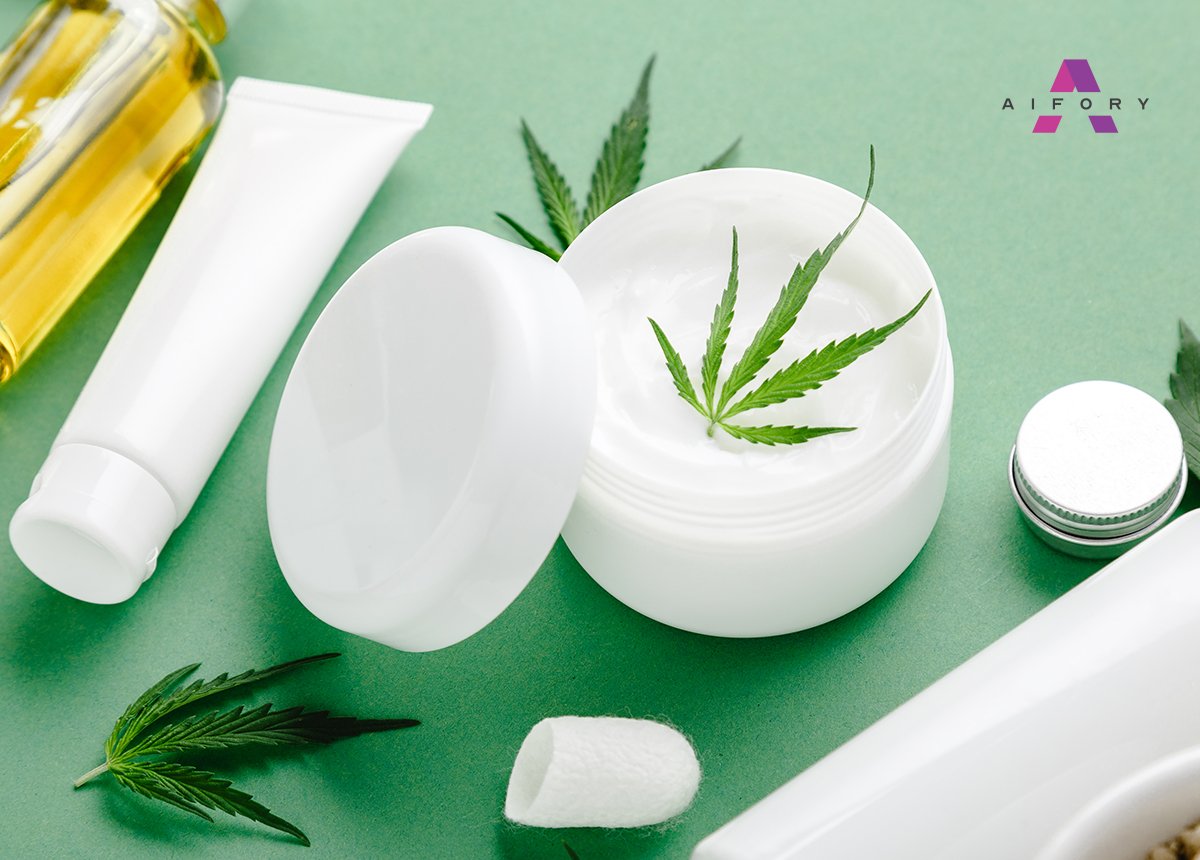 In recent years, new products have regularly appeared on the cosmetics market, where hemp is the main active ingredient. And this trend continues to gain momentum.
The scientifically proven therapeutic effects of hemp oil and the legalization of marijuana are provoking a variety of remedies, from mosquito bite sticks to hemp-infused chocolates. The beauty industry has also picked up this trend. It's no secret that hundreds of years ago, hemp seed oil was used to heal and moisturize the skin. And if we talk about the inhabitants of eastern countries, then they knew the benefits of this plant a thousand years ago.
Products that contain CBD are especially popular. CBD is a natural extract found in hemp. It is non-addictive and doesn't cause a high. Therefore, its use is considered absolutely safe. CBD can be found in a great variety of products: creams, lotions, sprays, pills, gummies, and so on. 
CBD works by increasing the level of its own endocannabinoid in the body, which relieves pain, reduces swelling and nausea, and relieves anxiety.
If you want to see all the wonderful properties of CBD on your skin, you should stop your attention on topicals. Today we will talk about salve. Salve is the term for a healing solution that you put on your skin, including creams, ointments, lotions, or balms.
CBD salve can be used in several cases:
Psoriasis;

Eczema;

Rashes, itching, or other skin irritation;

General inflammation;

Sore joints;

Arthritis;

Muscle aches;

Carpal tunnel syndrome;

Irregular cell growth (e.g. skin cancer cells) .
What's the secret? CBD can kill bacteria and normalize sebum production. Accordingly, it can have an excellent effect on problem skin.
How To Make Salve With CBD Oil?
Is it possible to make CBD salve at home? Of course, yes. How to make CBD salve at home? You just need to know a good recipe. 
On the Internet you can find a huge number of different recipes on how to make salve with CBD oil and how to make CBD cream. Many of which deserve attention. However, many do not. We want to offer you a proven option that you can easily use at home without advanced knowledge of chemistry and special equipment.
Ingredients:
1/3 cup of CBD oil;

1 ½ cups of coconut oil;

1/3 cup olive oil;

1/3 cup beeswax;

1 baking sheet;

1 saucepan (or double boiler);

1 jar;

A few drops of essential oil (your choice).
Step 1. Warm CBD oil in a saucepan. Put it on low heat and stir constantly.
Step 2. Add coconut oil and olive oil to CBD oil. Continue to stir until the coconut oil melts.
Step 3. Pour the mixture you get into a glass jar.
Step 5. Melt the beeswax in the same saucepan. When it becomes liquid, pour a mixture of oils into it. For fragrance, you can add a few drops of essential oils. For example, lavender, peppermint, or tea tree oils.
Step 6. Remove from heat, cool, pour into a container that you will use for your CBD salve.
How To Make CBD Cream?
Now, you know how to make salve with CBD oil. If you wonder how to make CBD cream, it is made by analogy with salve. With the amount of oils you can adjust the thickness and texture of your product. You can also modify the recipe and add aloe vera gel, vitamin E and cocoa butter to your future cream.
If you wonder how to make CBD lotion, add more olive oil and it will become more liquid. Depending on the thickness of the product, whether it is salve, cream or lotion, you should choose the appropriate storage container.
How To Make CBD Cream For Pain?
If you want your remedy to have a more pain relief effect, you may wonder how to make CBD cream for pain. Everything is very simple – just add a spoonful of cayenne pepper to it.
This pepper contains capsaicin. This compound has a powerful analgesic effect, as evidenced by the results of a large number of studies. The effect of capsaicin is explained by the fact that it reduces the amount of a substance that transmits pain signals to the brain. This compound is most effective in osteoarthritis. Moreover, both the intake of cayenne pepper inside during meals and applying remedies containing capsaicin on the skin helps to reduce pain.