About CBD

Our company manufactures products containing CBD, the cannabinoid found in cannabis. This type of cannabinoid has a stable, long-lasting effect. Today it is recognized as an effective remedy for several conditions that require removing both mental and physiological symptoms at the same time. One of the best ways to consume cannabidiol is through hemp oil. It is rich in CBD, terpenes, vitamins and mineral complexes. Besides, the range of oil usage is extensive: one can put it into cosmetics, balms, CBD tinctures, food and drinks, or simply dissolve it in the mouth.

Why is hemp oil so useful? Let's start with a description of its main active ingredient — cannabidiol itself.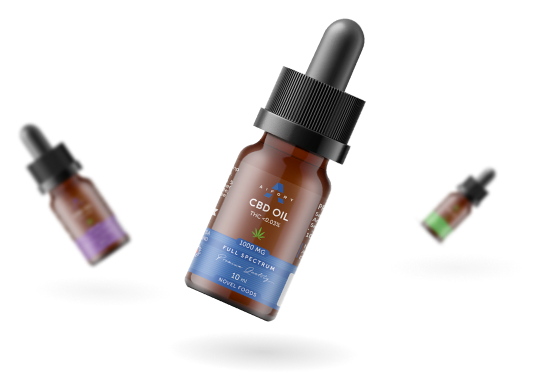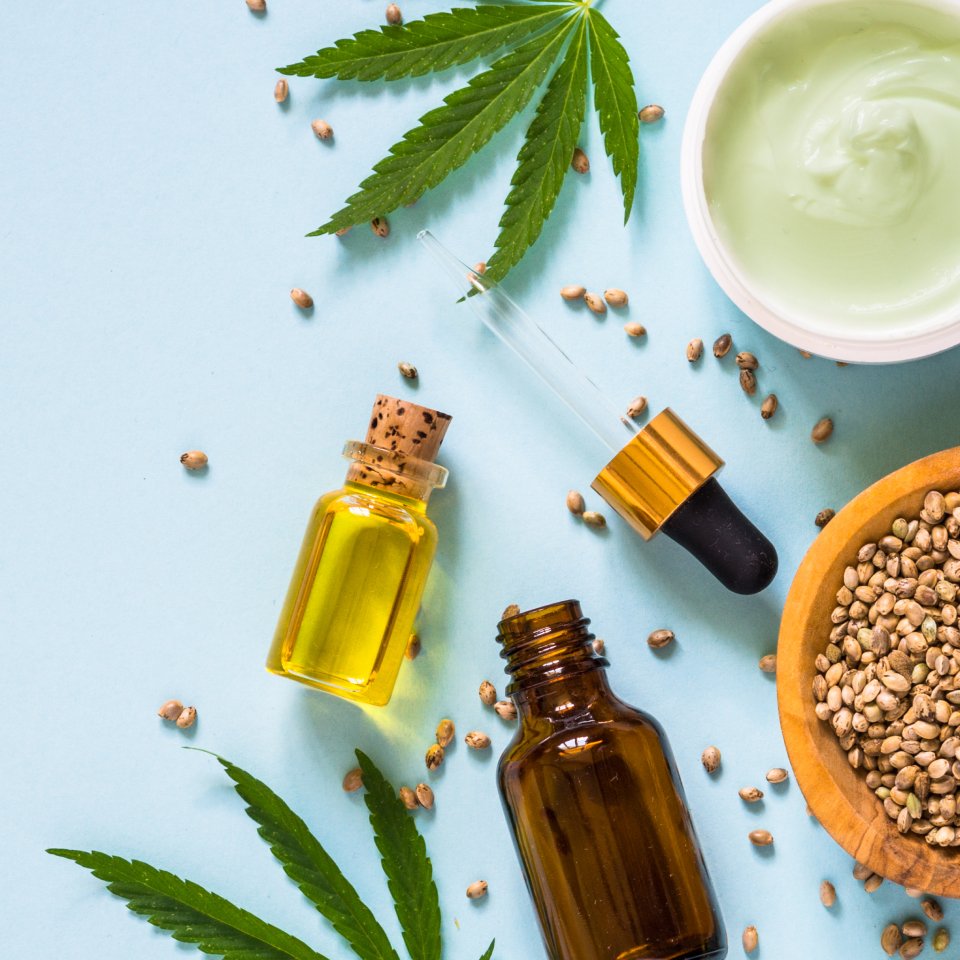 What Is Cannabidiol?
The cannabidiol, found in CBD products, is a natural cannabinoid that affects the human endocannabinoid system. This is a system of many receptors concentrated both in the human brain and throughout his body. The endocannabinoid system's receptors transmit signals through the nervous system, forcing triggers to respond to the top. Such triggers can be a person's physical conditions, mental ones like gene breakdowns in autism, and external influences, such as viruses or bacteria attacks and physical trauma. As a result, it produces a certain immune response, for example, nausea, dizziness, epileptic seizures, cluster headaches. When it enters the human body, CBD blocks the endocannabinoid system's receptors, reducing their effect. Therefore, today, doctors consider medical cannabis as the best and most effective alternative to many potent drugs at once.

Another bright side of medical cannabis is gentle relaxation without changes in the body's perception. Unlike the other cannabinoid THC, which is mainly used to alter consciousness, cannabidiol does not change mental state.

These are some basic principles that we took as a basis when we developed our products with cannabidiol. All of them have a healing effect on the body, are safe for health and psyche. Let's take a closer look at what can you use CBD for?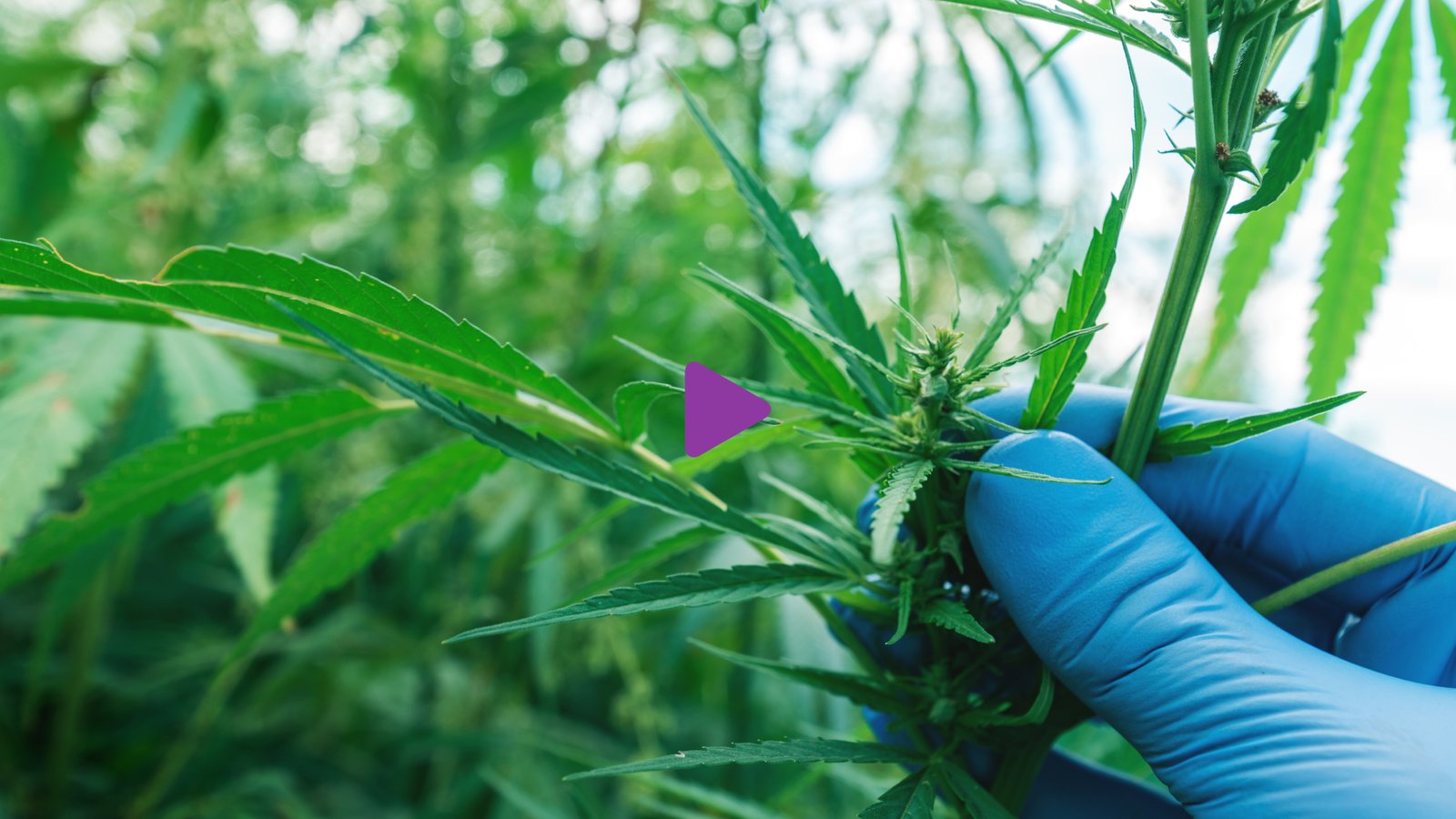 Our field is the
science of botanics
CBD Oil for Anxiety
Recent research showed that CBD oil is a potent and promising remedy for anxiety disorder and some particular states associated with anxiety states, such as social anxiety disorder, post-traumatic stress disorder, and can positively affect insomnia caused by these states. Scientists get the results of investigations comparing CBD oil for anxiety to dimming lightening. But how does it work?
Scientists assume that some types of anxiety and depression are caused by producing insufficient amounts of anandamide, an inner cannabinoid of the human body. In this case, cannabidiol, found in CBD oil, can replace anandamide and perform the same function in the human body, reducing anxiety and seizing panic attacks. Using it regularly helps to feel calmness and appeasement with a long-lasting effect.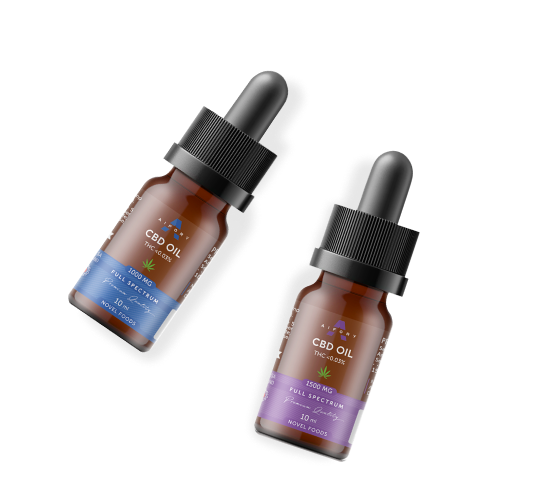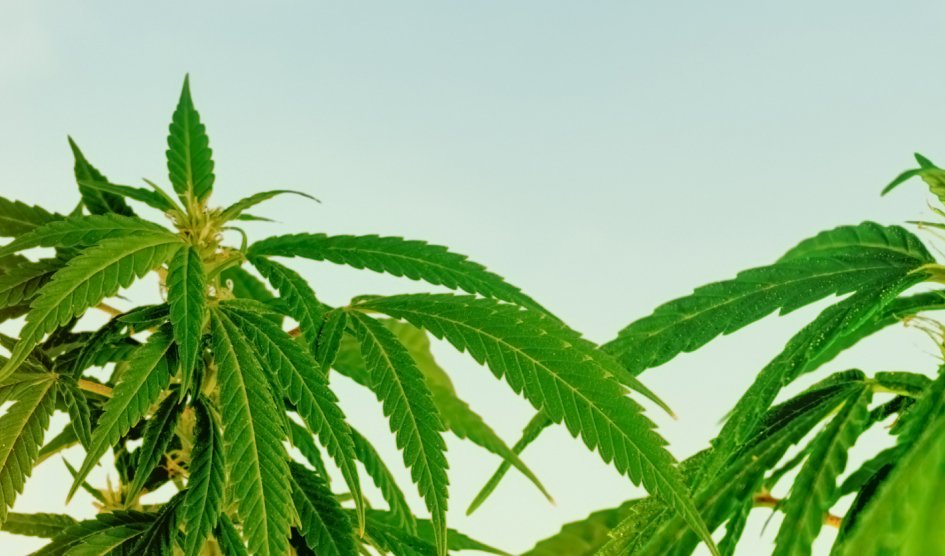 How to use CBD oil for anxiety?
The dose of CBD should be chosen individually. You can start from 1-2 drops per day to evaluate the effect. If you want to level up, the dose can be increased but no more than one drop per 2-3 days. It is also a good idea to consult with your family doctor.

Does CBD oil help anxiety to heal? CBD oil is a relatively new way of treating anxiety and depression. But at the moment, we can see that more and more studies point to the fact that cannabidiol could be effective and could increase the quality of life of patients with extreme mental states.
CBD Oil for Arthritis
Another case where medical use of CBD oil is getting more and more attention is treating pain syndrome caused by arthritis. A lot of people worldwide suffer from this joint disease. It has lots of types and affects young and older people. Arthritis makes joints immobile, painful, swollen and painful. Today, there is no 100%-effective cure for arthritis. All of the meds are only anesthetizing and can hardly remove the swelling. That's why CBD oil for arthritis is a real breakout in the therapy of this disease.
Imagine for a minute that you wake up with your joints aching and immobile. Would you like a momentary remedy? Of course! That is the answer to the question is CBD oil good for arthritis. CBD oil removes joint pain and makes you active. CBD can be used effectively to fight inflammation as it activates the signaling pathways of CB2 receptors. Thus, applying CBD to a locally damaged nerve reduces both inflammation and pain. Research has also shown that CBD can help repair damaged arthritic nerves.
You can use CBD oil for arthritis in a few ways. The first one is using special balms that are created to heal the pain in joints. Just drop a bit of such a tincture on a joint and massage it lightly. Another method of using CBD oil for joint pain is edibles that can help remove a problem when they digest into the blood flow. You can use CBD oil for knee pain or for tunnel syndrome. Based on previous research, scientists believe CBD oil for arthritis pain can be used as an alternative therapeutic aid.
CBD Oil for Blood Pressure
Scientific studies have shown that a single dose of CBD oil can significantly lower blood pressure due to the direct impact on the pressure in the arteries as the heart pumps blood and due to the compound's ability to reduce stress and reduce anxiety. CBD oil for high blood pressure is a good thing for those with hypertension. But if you are hypotonic, you should remember that CBD oil consumption can lead to low blood pressure, and be careful with it.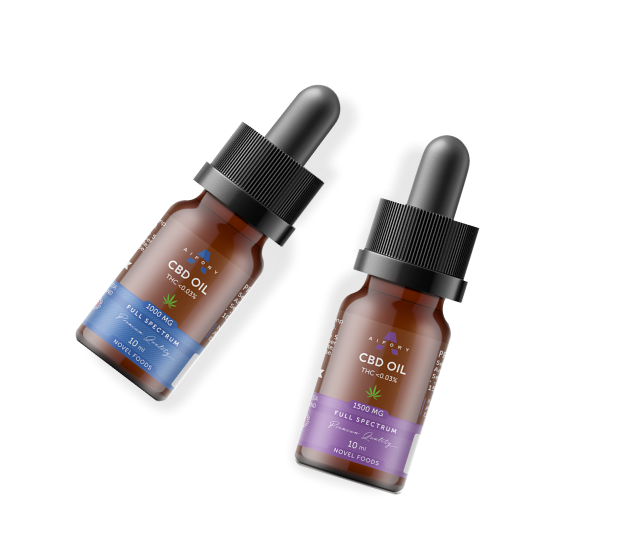 CBD Oil for Parkinson's
Scientists at the University of Louisville School of Medicine in Kentucky have identified a previously unknown molecular target of cannabidiol (CBD) that may have significant therapeutic effects for Parkinson's disease. As PD is a degenerative condition, it provides a man with a step-by-step loss of dopamine neurons. And it is CBD oil for Parkinson's that helps to renovate these neurons in the brain.
Parkinson's disease is often associated with the impaired motor function after the loss of 60-80% of dopamine-producing neurons. As dopaminergic neurons get damaged or die, and the brain cannot produce enough dopamine, patients experience one or a combination of the classic motor symptoms of Parkinson's disease: tremors of the arms, legs, or jaw; muscle stiffness or stiffness in the limbs and trunk; slowness of movement (bradykinesia); and/or imbalance and coordination (postural instability). All these symptoms can be decreased by the use of CBD oil for Parkinson's disease treatment.
There is something special about the use of CBD oil in Parkinson's cure. Scientists have detected that it was the combination of CBD and THC that gave the most significant effect. So if you need CBD oil to treat PD, be sure to choose the right combo of cannabinoids.
CBD Oil for Diabetes
Diabetes is a disease that is extremely hard to cure due to its metabolic nature. When the body cannot process glucose, there are many negative issues that lower the quality of life and can even cause death, i.e., from the glycemic coma. Lots of methods are used to avoid this. But today, humanity speaks about the use of CBD oil for diabetes. A study with data from 4,657 patients over 5 years found a significant association between regular marijuana use and better blood sugar control and noted that regular cannabis users showed:
Decreased fasting insulin levels by 16%
The decrease in insulin resistance by 17%
Increased HDL-C levels
Smaller overall waist circumference (due to a decrease in obesity)
CBD Oil for Blood Pressure
Even though this investigation's results are still not approved, CBD oil still can be beneficial as it is a natural vegetable product containing low saturated fats and cholesterin. If you ask how much CBD oil should I take for diabetes, we advise you to start with a low quantity of a few drops. You can take it as drops or add it to your salad or even choose some edible format or a vape. Do not try to overdose CBD as it can be harmful to your body.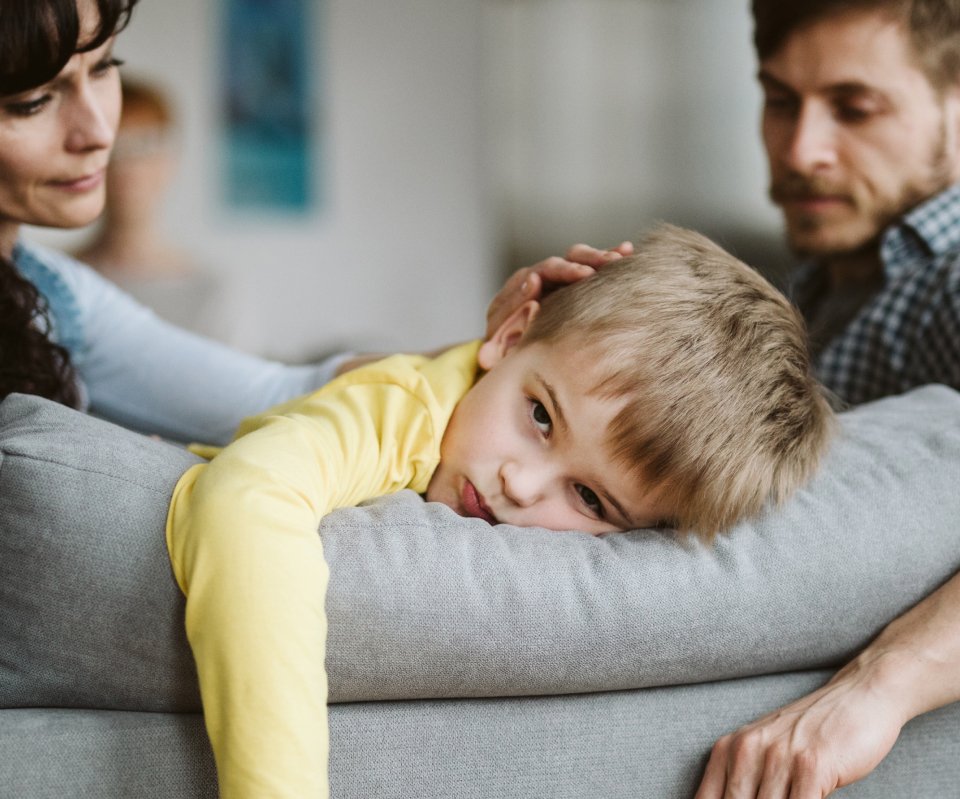 CBD Oil for Seizures
It has already been proven that the use of CBD oil for epilepsy seizures allowed a patient to enter a stable remission for as long as 20 years. Tested on adults, CBD oil for seizures has shown a significant result. There were also proven cases when CBD oil for seizures was effective for toddlers and babies, stopping attacks and calming anxiety at once.
But how does CBD oil work in this case? It blocks CB1 receptors that provide the brain with impulses that cause a seizure. That's why using CBD is efficient for the better life quality of recipients with epilepsy. CBD for ADHD.
One more reason to try the power of CBD oil is ADHD. This psychical condition is widespread, and it requires thorough rehabilitation and integration into society.
Previously, scientists thought that CBD oil would not be practical for those with ADHD. But according to the investigation results in 2013, people with ADHD who used CBD oil reported a decrease in their symptoms. So we can say that CBD oil for ADHD is also effective.
CBD for Autism
Autism is a mental condition that can be real trouble for a lifetime. Its complicated issues are incurable. But regular use of CBD oil can improve the life quality of a person with autism or Asperger's. Multiple research proved the efficiency of CBD oil for autism as it shows a considerable improvement of quality of life in 30% of cases. Among these cases, 61% improved their behavior, 47% felt better when communicating with people, and 39% showed the efficiency of CBD oil for autism in stressed conditions.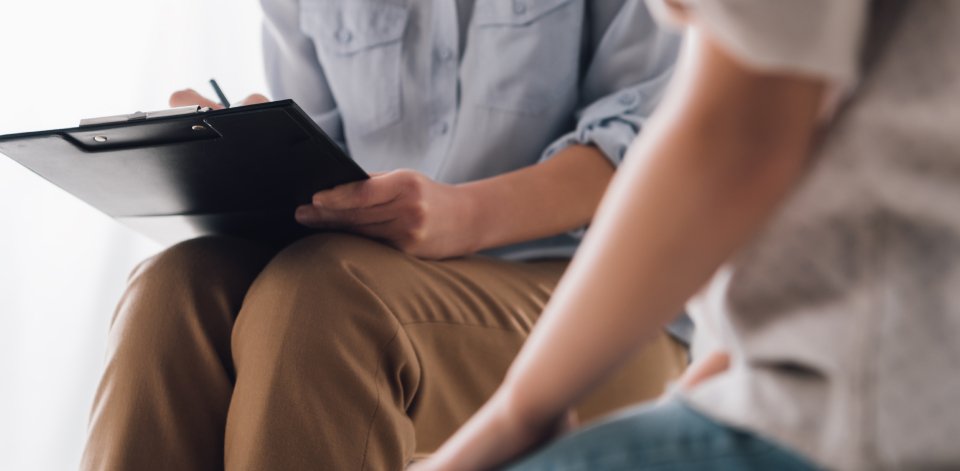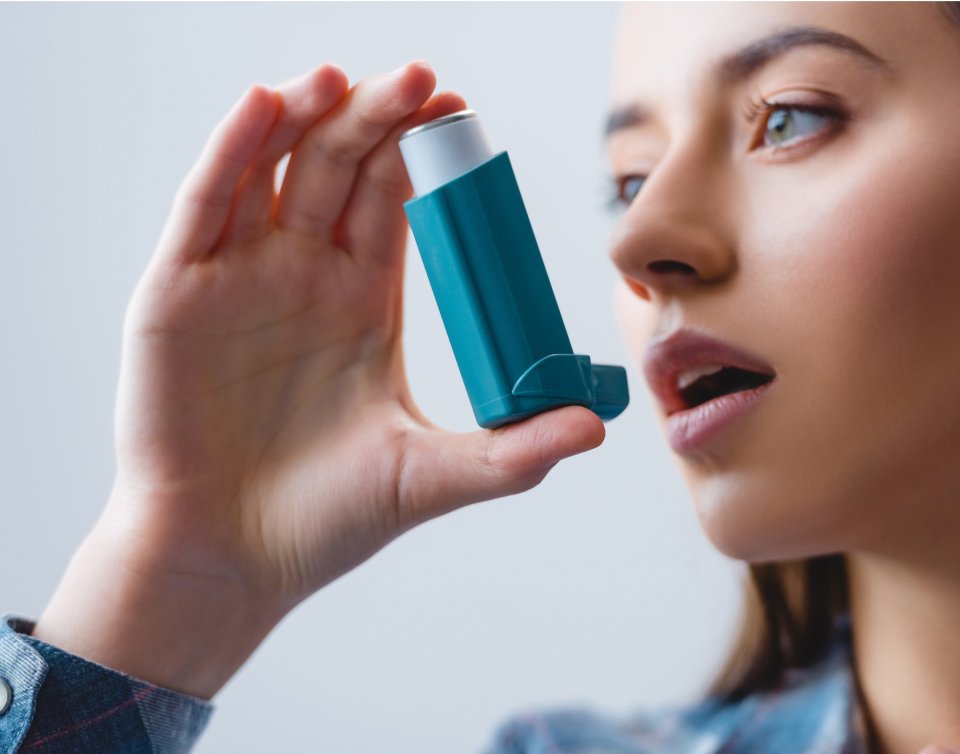 CBD Oil for COPD
COPD is one of the most common diseases today. It may appear if you are a nicotine consumer, working in dangerous conditions, or even due to the polluted environment. Research shows that cannabis can help patients to treat lung diseases by reducing airway inflammation and causing bronchodilation. When you want to use CBD oil for COPD, you should choose the most effective way to consume it — via your lungs. And it is vaping that can give you an appropriate CBD oil for COPD dosage. When in your lungs, CBD oil for COPD provides anti-inflammatory action when it digests to your lungs' cells. Some studies have also shown that the cannabinoids found in cannabis can have bronchodilatory effects, thereby decreasing airway resistance and increasing airflow to the lungs. Recent studies investigated the impact of that cannabinoid on the CB1 receptor. When activated with CBD, it inhibits the contraction of smooth muscles surrounding the lungs, expanding the bronchial tubes and opening the airways. So it's really worth choosing the best CBD oil for COPD curing to get an incredible effect.
CBD Oil for Migraines
Migraines, along with cluster headaches, are really disturbing lots of people. They leave you in bed for days and make the quality of your life extremely low as you can not even turn your head aside or look at light. Migraine is a fairly complex disease. As the latest medical research shows, the ability of compounds in plant tissues to weaken the body's response to pain extends to this ailment.
That's why using CBD oil for migraines is quite popular today. You can easily use CBD oil for headaches of various types, getting stable and high effect. Although medical professionals have long developed pharmaceuticals to treat migraine headaches, these drugs have many unpleasant side effects, such as sleepiness, accompanied by nausea and pain in the limbs. Besides, frequent use of drugs reduces their effectiveness, which leads to the return of pain and nausea with renewed vigor. However, now these drugs have a much more pleasant and adequate substitute, CBD oil for migraines.
Some people may ask does CBD oil helps headaches efficiently? According to the results of work published in the American Journal of Pharmacology in 2016, cannabinoids can reduce the intensity and duration of migraine attacks even in small quantities. Based on the trials' results with 12 volunteers, the authors of the study found that, on average, after a short course of using canna oils, the frequency of headache attacks for the participants decreased from 10 to 4 episodes per month. And it is a significant result that should be considered when choosing migraine therapy.
The explanation of the phenomenon lies in the mechanism of the manifestation of migraine, which, according to some new assumptions of medical experts, directly depends on the balance of endogenous cannabinoid compounds in the human body. The severe attacks of pain and nausea associated with migraine can be attributed to a severe imbalance in these compounds responsible for regulating many biological processes and reactions in the human body. These endogenous cannabinoids regulate almost every biological function in the body, from the expression of emotions and appetite to regulating the processes of restoring body tissues' integrity. In fact, cannabinoids alleviate the symptoms of the disease. In particular, CBD oil for migraines, which has a well-studied anti-inflammatory effect, helps to significantly alleviate the duration and intensity of pain sensation. There are lots of conditions that require emergent and efficient therapy.
CBD oil can be of great use when providing the cure for these conditions, from a simple headache to complex Parkinson's or autism cases. It makes you healthier. It makes you stronger. It makes you upbeat and well-being. So let it make you happy with your life quality today, tomorrow, and always.
FAQS
The European Union classifies CBD as a novel food — the food not used in the Union before May 15th, 1997. It is currently permitted in Europe, but the laws are becoming more restrictive. What is more, regulations may vary from country to country. The majority of governments allow to buy and sell hemp with a minor amount of THC in it. 0.2% or less is completely legal in most of Europe without a prescription. That means you can buy CBD products online or from local shops. Anyway, it is a buyer's responsibility to check if buying CBD violates local rules and regulations. And if you still have doubts, it is always better to double-check the legal status of CBD in your country. For example, here https://dailycbd.com/en/europe/
In the 1990s, a specialized system, called the endocannabinoid system (ECS), was discovered. In the human body, it is responsible for regulating a wide range of functions like immune response, sleep, pain, and even appetite. All cannabinoids, including CBD, affect the receptors of this system. Unlike the other well-known and potent cannabinoid THC, it doesn't impact a person's state of mind but still has a positive effect on the body. Recent studies point to the fact that CBD can be used in various conditions and help people improve their quality of life. More and more scientist share their findings on the web, and if you feel like digging the subject, you can look for more information online.
Both compounds are derived from the same plant, and both interact with your body's endocannabinoid system. But they have different properties and unlike effects. While THC is associated with psychoactive effects and makes a person feel high, CBD doesn't affect the psyche and is more known for its benefits for health.
There is still no precise instruction on when exactly you should take CBD. And deciding up on time invites you to some experimenting. Each person has their unique endocannabinoid system. That is why it is always better to be attentive towards yourself and listen to how exactly your body reacts to cannabidiol. Still, there is a general guide to help you figure out the best time of day to take CBD oil, depending on your objectives. If you want to relax after a long day, improve your sleep or stop snoring, you should try taking CBD in the evening. At the same, time if you want to have a better appetite, improve your productivity or encourage healthy workouts, the best time to take CBD oil is during the day.
Dosage and frequency depend on multiple factors such as sex, height and weight, age, your own experience, and many more as each person has its own response of endocannabinoid system to different amounts of CDB. First of all, you need to pick a brand you can trust that offers standardized quality and concentration. The second critical moment is to start with small doses and slowly increase it depending on how you feel until you get the desired effects. Another approach offers to start with a high concentration of CBD and decrease it to a satisfactory state. This option tends to be more popular amongst customers with previous experience. Anyway, there are no precise rules, and it's you who should decide what is ideal for you.
As far as we control all manufacturing stages of our products we are sure that we provide the best quality. We test our products for contaminants, pesticides, solvents, or heavy metals. Each batch of Aifory oil is additionally tested by independent laboratories and has a certificate supporting its safety and quality. In general, CBD is a safe supplement made for improving the quality of life of people with some specific health conditions. But some people report having side effects such as dry mouth, drowsiness, and diarrhea. That is why it is essential to start carefully with a lower dosage and check how your body responds to CDB first and then slowly increase the amount of CDB you take. It is also advised to avoid using CBD during pregnancy and breastfeeding period.
Recent studies show that CBD oil can decrease pain and inflammatory states. That is why it can be rubbed on the skin for pain, bites, bruises, and even Arthritis-related pain. CBD is also widely used for skincare. There are a lot of products, like creams, lotions, serums, soaps and so on. Applied topically, it can help to solve a variety of problems from acne to wrinkles. Some clients combine two ways of using CBD for the skin. They put it directly to the problem places and take drops orally. Don't forget to lower your daily CBD dosage if you will also rub it on your skin.
According to the report made by World Health Organization, there is no scientific evidence that CBD usage has any addiction-related effects and any other public health-related problems.
While there is no scientific evidence that drinking alcohol and taking CBD oil at the same time can induce dangerous effects, it is still better to avoid such combinations. First of all, alcohol is a potent substance that can provoke health issues and even cause damage to your body. What is more, alcohol can reduce the beneficial and healing effects of CBD oil. It is also possible that these two substances can amplify each other's effects, and you may feel sleepy or sedated or any other unwanted side effects.
The delivery method you use influences when CBD does start working. The body absorbs each delivery method differently, some faster than others. That means the time it takes for CBD to start working depends on how you take it. CBD products, like edibles, must pass through your digestive system before they're absorbed. By the time the CBD gets to the rest of your system, the amounts could be relatively low. Products like CBD tinctures, which you administer on or under your tongue, get absorbed directly into your bloodstream, and their effect is almost instant.
By many accounts, yes. Many people use CBD for insomnia and other sleep disorders. According to the Mayo Clinic, insomnia can be caused by a number of things, including physical pain and anxiety. Since CBD shows promise in treating pain and anxiety, it makes sense that it might help people sleep better.